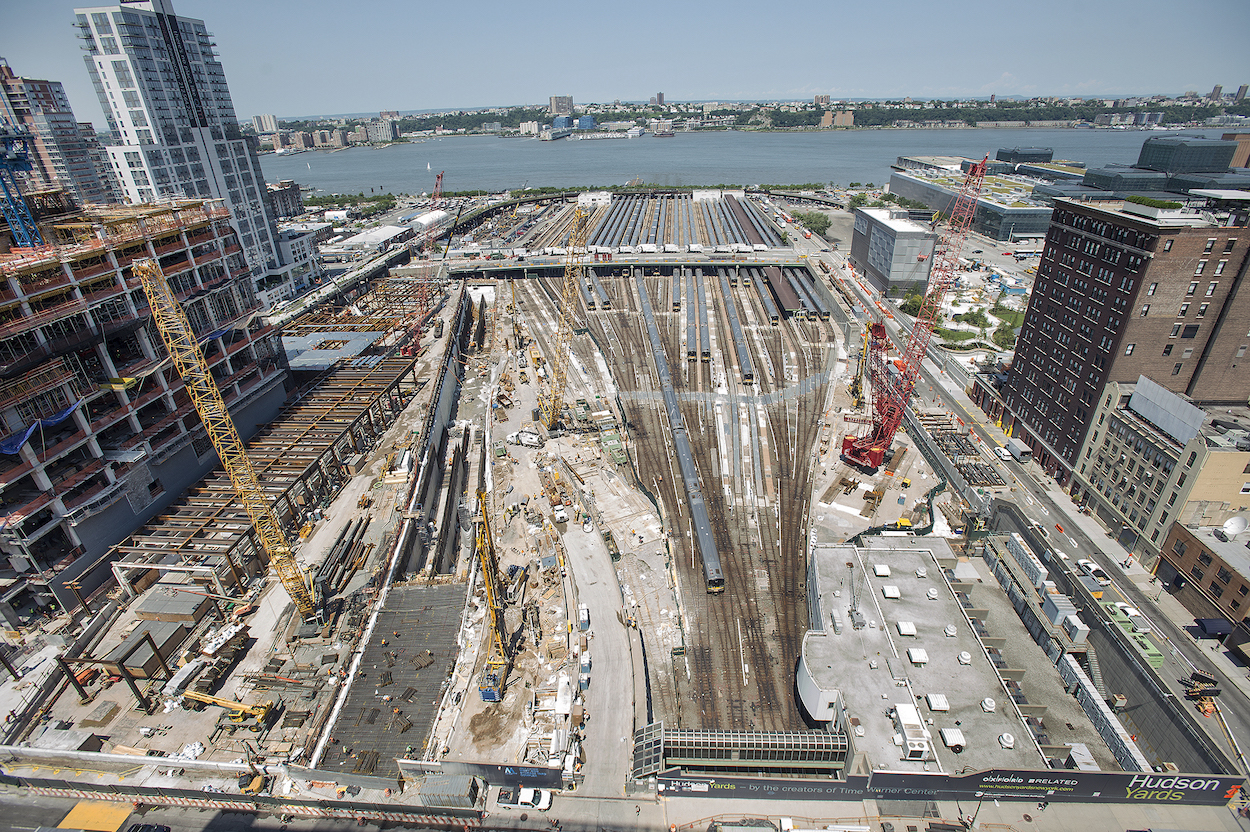 03 Jun

The Long-Awaited Gateway Rail Tunnel Moves Ahead, and Other News – SURFACE

Source Credit:  Content and images from Surface Magazine by .  Read the original article - https://www.surfacemag.com/articles/gateway-rail-tunnel-secures-funding/

DESIGN DISPATCH
Our daily look at the world through the lens of design.

June 03, 2021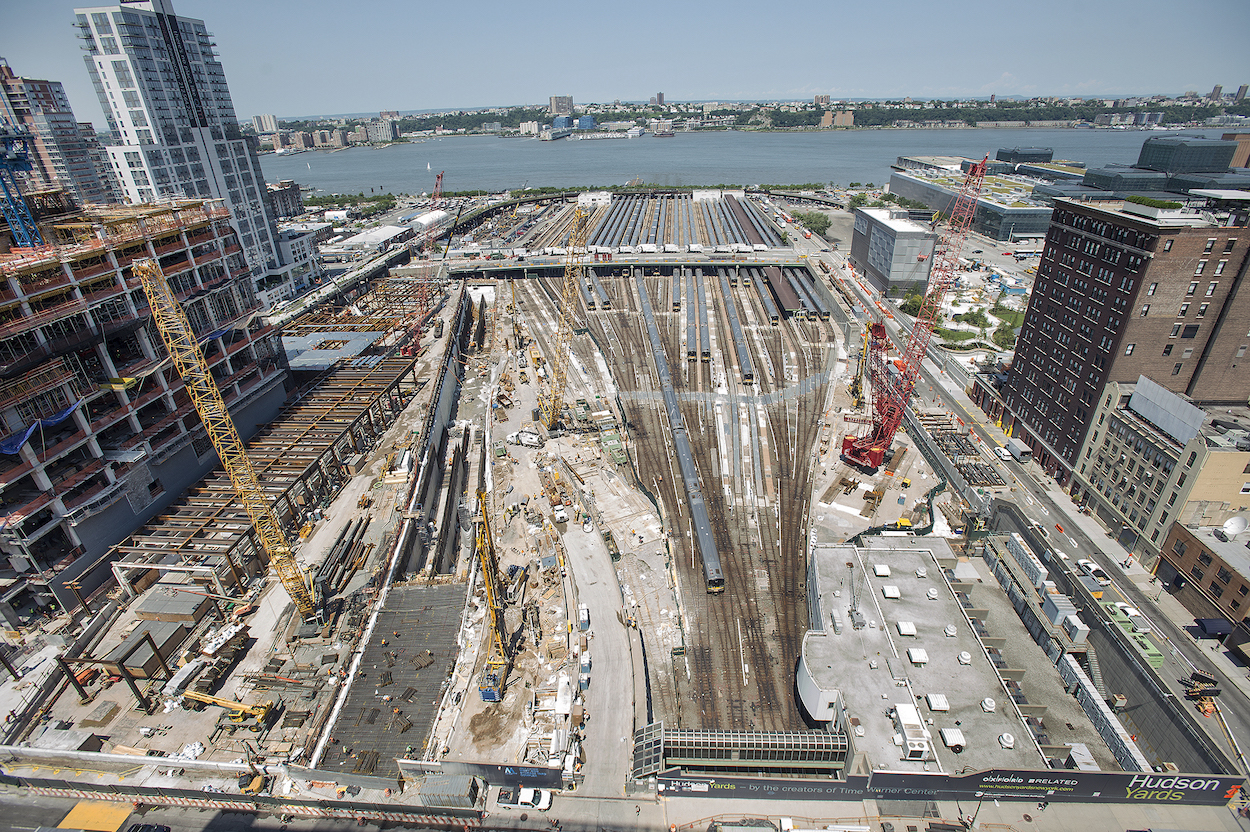 The Design Dispatch offers expertly written and essential news from the design world crafted by our dedicated team. Think of it as your cheat sheet for the day in design delivered to your inbox before you've had your coffee. Subscribe now.
Have a news story our readers need to see? Submit it here.
After Trump-induced delays, a new rail tunnel under the Hudson River will move forward.
After four years of delays by the Trump administration, the critical tunnel project between New York and New Jersey has finally been given the green light. The Biden administration approved the $11.6 billion infrastructure initiative, which will add a second pair of rails between the states, saying it was vital for both the regional and national economy. "This is a big step for the Northeast, and for the entire country, as these tunnels connect so many people, jobs, and businesses," says transportation secretary Pete Buttigieg. Steven M. Cohen, co-chairman of the Gateway Program Development Corporation which oversees the project, praised the announcement and decried the stalling. "We're now where we should have been four years ago. All of this has been in suspended animation for four years for no reason other than politics and games."
Tesla's recent spite-move to Texas hits a legal snag while igniting some schadenfreude.
A law preventing manufacturers from selling cars directly to consumers—it states they must sell to third-party businesses first—is throwing a wrinkle into Elon Musk's Texas dreams. Tesla has managed to subvert the law by directing potential buyers to purchase vehicles online after visiting showrooms in Texas, but Tesla's new factory will change things when it's finished at the end of the year—the hack doesn't work if the orders are fulfilled in-state. "Tesla sure would appreciate changing the law, so that this is not required!" Tesla's founder Tweeted after the legislature failed to pass a bill altering the law. The revelation of Tesla's new legal hurdles has provided a rich irony after Musk's foray into the Lone Star State was motivated by a fight over California's reopening regulations during the height of the pandemic.
In a rare gesture, the Whitney Museum will voluntarily recognize its staffers' new union.
Two weeks ago, nearly 200 curators, editors, visitor service workers, conservators, educators, and porters at the Whitney Museum of American Art announced their plans to unionize. And in a rare gesture, the New York art institution has formally recognized their group. "We respect the desire of our colleagues to engage in a dialogue about collective bargaining, as is their legal right, and we remain committed to supporting all staff, regardless of affiliation," a Whitney spokesperson said in a statement. The group is seeking to join Local 2110 UAW, the same union that includes workers at the Bronx Museum of Arts and the New Museum.
Depop, the fashion retail marketplace beloved by Gen Z, has been acquired by Etsy.
Etsy has acquired fashion retail marketplace Depop in a deal valued at around $1.6 billion. The deal, which is expected to close by the third quarter of this year, speaks to the growing influence of clothing retail platforms that offer quick ways for users to make quick cash by decluttering wardrobes and for buyers seeking greener alternatives to frequent streetwear drops and fast fashion. Depop has cultivated a dedicated following among the Gen Z crowd; 90 percent of its 30 million users are under the age of 26. "We're simply thrilled to be adding Depop—what we believe to be the resale home for Gen Z consumers—to the Etsy family," Etsy chief executive Josh Silverman told the New York Times, noting that he believed the platform has "significant potential to further scale."
Greenwood Rising, a museum commemorating the Tulsa Race Massacre, faces controversy.
Controversy is swarming a new museum that seeks to commemorate victims of the Tulsa Race Massacre, in which a mob of white residents ransacked and destroyed the economically vibrant neighborhood known as Black Wall Street in 1921, killing 300 people. The impact and aftermath of those events are being recounted at Greenwood Rising, a new museum that aims to memorialize the massacre that's largely the product of experience design studio Local Projects. The millions of dollars raised to inaugurate the museum is causing renewed debate within the community, with locals questioning whether those funds should have been spent on reparations rather than a museum. Fast Company has the full report.
The street artist Michael McLeer sues the NYPD for whitewashing his mural in Brooklyn.
The NYPD recently launched a campaign to partner with locals to paint over graffiti across the city. And in a recent outing, they whitewashed a poignant street mural that street artist Michael McLeer completed 13 years ago to commemorate his late mother. Now, McLeer is demanding monetary damages from the NYPD for violating the free speech of artists. "Using an undiscerning eye and an obtuse brush, the untrained crew went out to blout out art from street canvases," McLeer and his lawyers wrote in a suit filed Tuesday in Brooklyn Federal Court. "The police department needs to recognize what they destroyed was art and compensate artists for the damages. Artists and the general public itself have the American right to express themselves. And at the end of the day, the city has made a deliberate decision to remove a citizen's artistic expression."
Today's attractive distractions:
The men's T-shirt brand Hiro Clark launches a new collaboration with Ace Hotel.
This ambitious concept electric aircraft could potentially haul up to 40 passengers.
Instagram finally rolls out a feature that allows users to hide like counts from posts.
Naturally cooled "groundfridges" may pose a green alternative to refrigerated cellars.
Source Credit:  Content and images from Surface Magazine by .  Read the original article - https://www.surfacemag.com/articles/gateway-rail-tunnel-secures-funding/