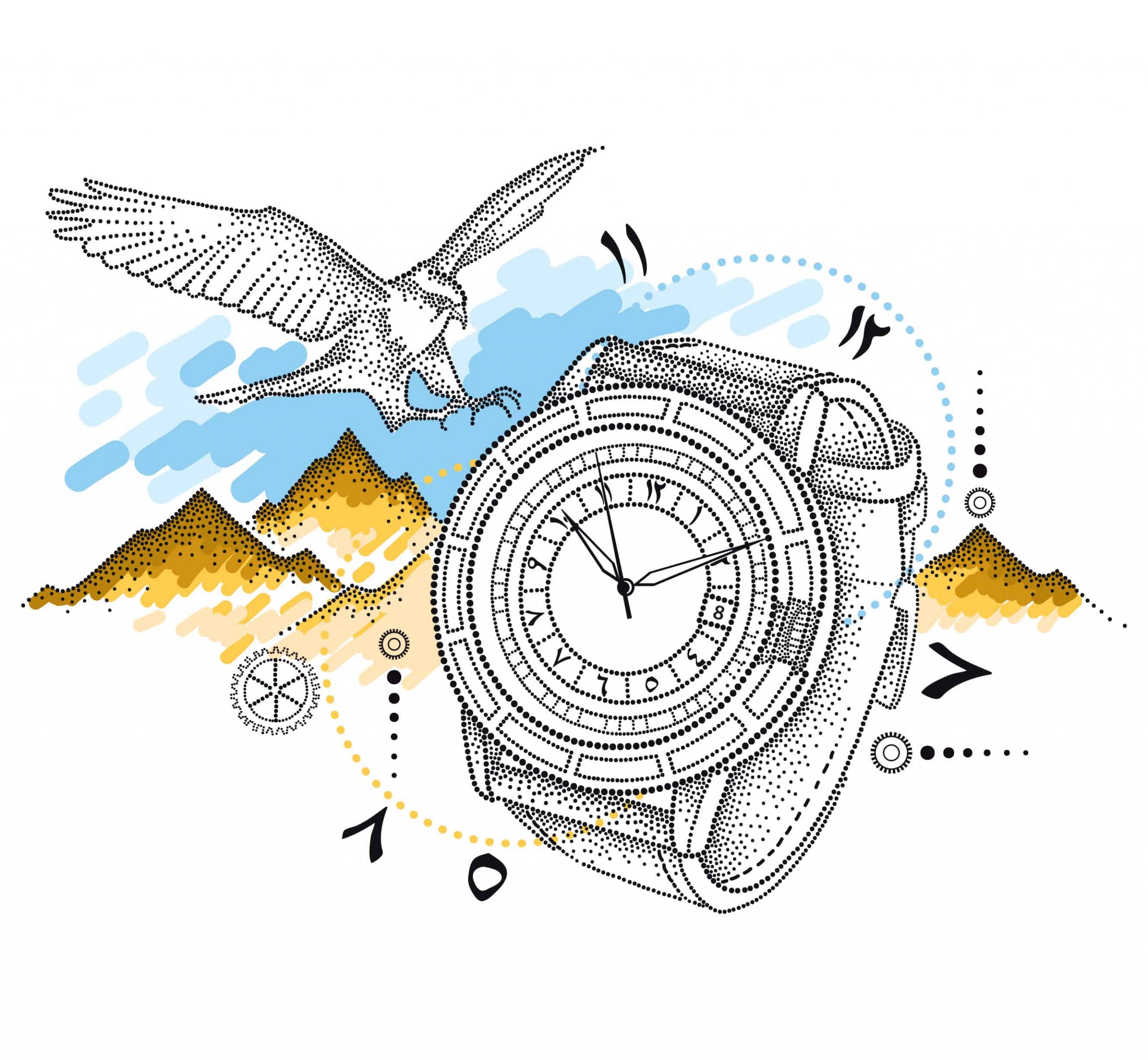 15 Feb

Pierre Gaston Watch Introduces Eastern Arabic Dials for Their World Cultural Collection
An Inauguration With Eastern Arabic Numerals in the Pierre Gaston Watch
The designers at Pierre Gaston, during the conception stage of this project, came to recognize that the vast majority of today's watches display Arabic numerals, Roman numbers, or stick hour markers. In the rare cases where beautifully crafted watches featuring other numerals appear – such as the Eastern Arabic models from Rolex – watch lovers must pay a far higher price for the pleasure of wearing something unusual on their wrist, when set against a classically numbered equivalent.
The many languages, dialects, and numerical systems of this world are the vehicles of our complex and beautiful collective cultural heritage. In this, Pierre Gaston's designers saw fantastic potential. A vision was born to create stunningly crafted watches that celebrate our spectacular diversity! The World Culture Collection boasts  new dial colors, new dial designs, and numerals of varying cultural origin. Collectors take note that these pieces will be a very limited: Initially, each model will be available only to Friends & Family in a limited quantity of 10 per dial color. This will be followed by release of a further 15 pieces for the collection's wider audience – making a total of only 25 per dial color.
Journeying Back To The Roots Of Horology
The known history of our quest to master time pulls us back to Ancient Egypt, where the earth's natural circadian rhythms were first observed. In around 1450 BC the Egyptians used giant obelisks to track the sun's movement – dividing the day into two twelve hour periods. With this captivating mental image in sight, it seems fitting that Pierre Gaston commences the World Culture Collection series with two auspiciously exclusive watch designs featuring Eastern Arabic numerals. The appeal of these stunningly aesthetic characters will no doubt extend far and wide – touching those who have a love of cultural richness and unusual design.
The history of horology takes us on a journey around the world. Humanity's infatuation with tracing the passage of time stirred the creation of a vast diversity of time keeping devices, spread throughout thousands of years of earthly evolution! Today, the world is not only laced with this fascinating history, but with a shared love of beautiful timepieces. The celebration of watchmaking traditions, in particular, spans continents and crosses cultures. Inspired by this collective passion, Pierre Gaston Watch was driven to create a collection that celebrates world culture. Each new watch within the World Culture Collection will feature new dial colors and new dial designs.
An Exclusive Contemporary Timepiece For The Watch Aficionado
The exciting introduction of this collection is marked by the release of two new models. The limited edition Pierre Gaston Date wrist watch #PGD.50.DXB2 features a limited edition green sector dial with Eastern Arabic numerals and date window at the 3 o'clock. This automatic mechanical self-winding wrist watch features a brushed stainless steel case. The face is enshrined behind double coated anti-reflective sapphire crystal.
The Pierre Gaston Date watch is finished perfectly by an exceedingly comfortable hand-crafted leather watch strap with playful contrast stitching. Wearers can enjoy total confidence thanks to the watch's generous 100m water resistance. The second, highly exclusive design to be released is the #PGD.50.DXB1. Once again in brushed stainless steel, with white Eastern Arabic numerals, this model features a limited edition gray sector dial, and uniquely paired complimentary leather strap.
Watch For Further Releases In The Limited World Culture Collection
While the birth place of horology may have been within the Arab world, the breadth of timekeeping devices across our many cultures is quite extraordinary. Varying in size and concept, time has been tracked with hourglasses, sun dials, and Mayan pyramids! From the candle clocks of ancient China to the timesticks of India and Tibet, capturing time is a very human endeavor.
As our timekeeping technology has progressed into the digital era, nothing has captivated the imagination of the world so completely as minutely and artisanally crafted mechanical watches. At Pierre Gaston, we continue upon our quest to elevate this time-honored tradition, through the application of innovative design, and the continuation of the exquisite craft of watchmaking. Join us on our journey with the World Culture Collection. In line with our tracking of horology, we are excited to rouse your anticipation for models featuring Chinese numerals, and many more yet to come.
In other watch news, check out Yue Minjun's artist series collaboration with Hublot.  A limited edition Chinese zodiac Hublot Monkey Classic Fusion wrist watch.