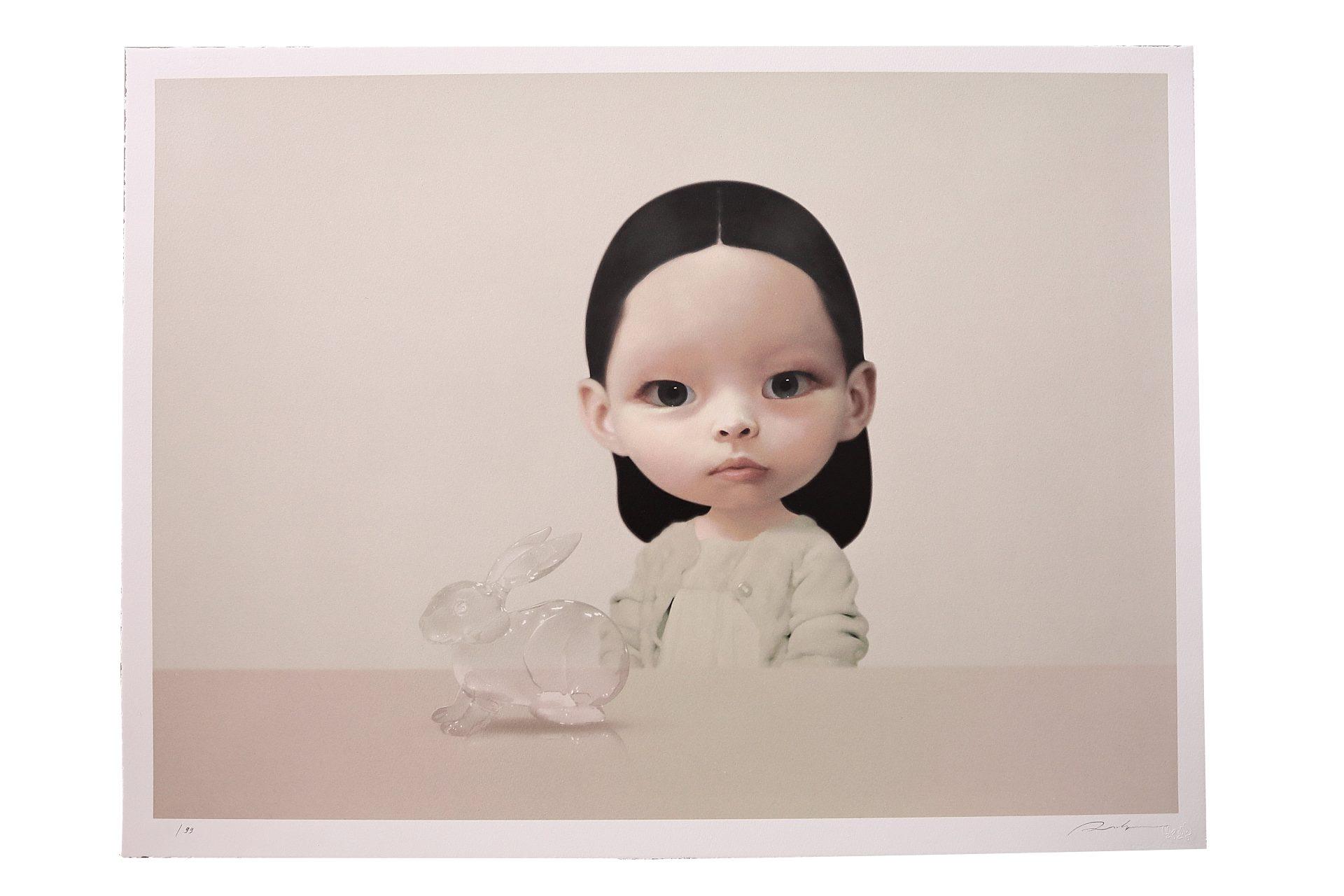 22 Feb

Baer & Bosch Auction – Uncover a Treasure Trove of Art Prints, Toys, and Skateboards on March 4th

Baer & Bosch auction house is proud to announce its upcoming auction on March 4th at 12pm EST, featuring a large selection of contemporary artist print editions. This auction is a unique opportunity for skilled art collectors and enthusiasts to acquire limited-edition prints from some of the most sought-after urban and modern artists in the world.
Collecting Art Prints: A Growing Trend
In recent years, collecting art prints has become an increasingly popular trend among art enthusiasts. Not only are art prints an affordable way to acquire high-quality art, but they also offer a wide range of styles and themes to suit every taste. Whether you are a seasoned aficionado or just starting your art collection, the upcoming Baer & Bosch Auctioneers' print auction is the perfect opportunity to acquire some truly exceptional pieces.
Urban Art: A Modern Art Form
Urban art, also sometimes referred to as street art, is a contemporary art form that has emerged in the last few decades. It is a form of art that is often created in public spaces, such as buildings, walls, and streets, and is characterized by its bold, vibrant, and often provocative imagery. The Baer & Bosch's print auction features works by Spanish artist, Cote Escriva, known for his street art style prints, which are sure to appeal to urban art enthusiasts.
Print Auction: A Rare Opportunity
The upcoming Baer & Bosch auction presents a rare opportunity to add limited edition art prints from some of the most highly sought-after artists in the world to your collection. The auction includes an impressive selection of works from Andre Saraiva, such as his renowned prints "Mr. A Loves Snoopy" and "Hero of the Sea." Also featured are the provocative prints of Jake & Dinos Chapman, including "California Uber-Alles" and "Come & See." Takashi Murakami's iconic "Skull & Flowers" print will also be up for auction, along with prints by Hebru Brantley, such as "The Color of My True Love" and "False Alarm Hulk." Additionally, the auction includes works by Cleon Peterson, known for his powerful "Destroy America," "The Spider & The Fly," and "World On Fire" prints, as well as Joshua Vides' popular "New View Window" print. Finally, Matt Gondek's highly sought-after "Best Revenge Black Variant" and "Best Revenge Pink Variant" prints will also be featured. 
Collecting Limited Editions: A Wise Investment
Limited edition prints are a wise investment for art collectors, as they often appreciate in value over time. This is especially true for prints by well-known artists, whose works are highly sought-after and in high demand. Buying at auction is a smart way to acquire limited edition prints, as the bidding process ensures that the price is fair and reflects the true value of the piece.
Modern Art Prints: A Diverse Collection
The Baer & Bosch print auction offers a diverse collection of contemporary art prints, with something to suit every taste. Whether you are a fan of urban art, modern art, or more traditional styles, this auction features a wide range of prints that are sure to appeal to you.
Artist Prints: A Unique Perspective
Artist prints offer a unique perspective on the work of contemporary artists, as they often showcase the artist's creativity and skill in a more intimate and personal way. The Baer & Bosch Auctioneers' print auction features a wide range of artist prints, including works by some of the most innovative and exciting artists working today.
With its wide range of limited edition prints from renowned artists and diverse collections of urban, contemporary, and traditional styles, the upcoming print auction by Baer & Bosch is an exciting opportunity for art collectors and enthusiasts. From the iconic "Di Restoran" print by Roby Dwi Antonio to the powerful "Blood & Soil" and "Power Can Do Anything Justice Nothing" prints by Cleon Peterson, this auction features works by some of the most sought-after artists in the world. Whether you're a seasoned collector or a new enthusiast, this auction promises to provide a unique and thrilling experience to add some of the most coveted limited edition prints to your collection. Don't miss your chance to participate and register for the auction in advance on LiveAuctioneers.com and Invaluable.com to bid live online on March 4, 2023, at noon EST.
To learn more about Baer & Bosch Auctioneers, visit their site at: baerandbosch.com.
Register to bid online at Baer & Bosch's auction on Liveauctioneers: https://www.liveauctioneers.com/catalog/278285_culture-watches-art-skateboards-toys/
Register to bid online at Baer & Bosch's auction on Invaluable: https://www.invaluable.com/catalog/sys5ur1f8u?page=1&size=48