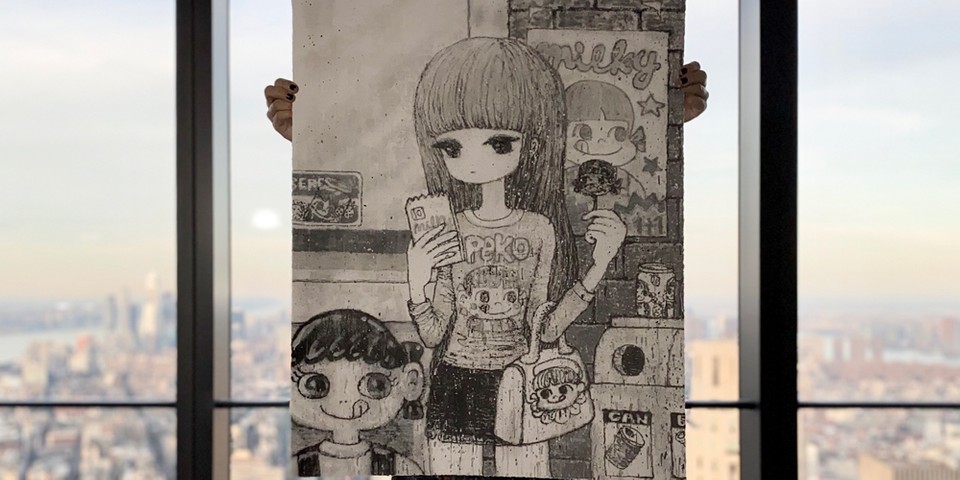 27 Jan

Stickymonger Releases Limited Edition 'Obsession, No Joke' Print

Source Credit: Images and content by . See the original article here - https://hypebeast.com/2021/1/stickymonger-obsession-no-joke-avant-arte-print-edition-release

https://image-cdn.hypb.st/https://hypebeast.com/image/2021/01/stickymonger-obsession-no-joke-avant-arte-print-edition-release-tw.jpg?w=960&cbr=1&q=90&fit=max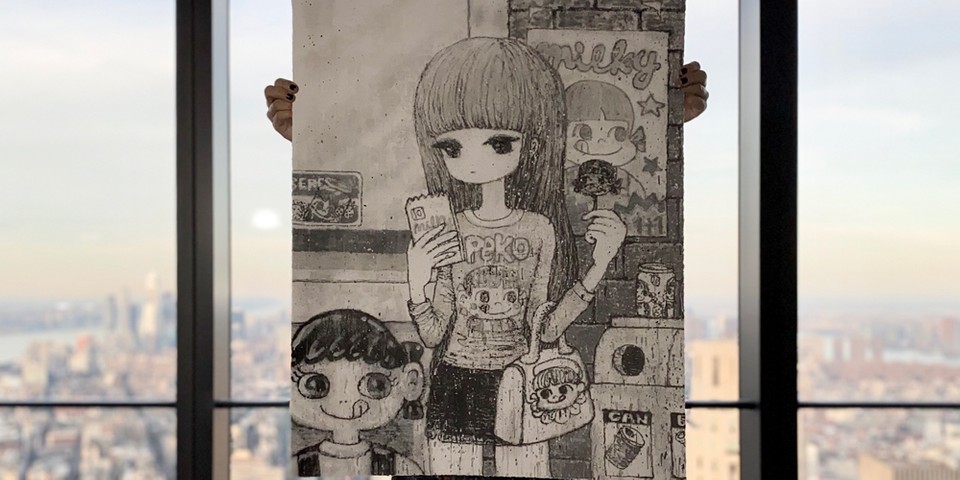 After being stranded in her native South Korea following the COVID-19 outbreak, New York City-based artist Stickymonger is back with the unveiling of a brand new artwork made in collaboration with editions purveyor, Avant Arte.
Entitled Obsession, No Joke, the limited edition print portrays one of the artist's recognizable female subjects inside what appears to be a grocery store as she's surrounded by commercial products such as Japanese Milky candies. The work is based on an original painting of the same name. "Just as I like to be surrounded by my obsessions, I like to paint girls with their obsessions," Stickymonger said in a statement. "Stickymonger explores fear and desire in her cute but creepy illustrations that share snippets from her own internal cinema," added Avant Arte.
Each print measures 75 by 61 centimeters and arrives in an edition of 75 with each piece signed, dated and numbered by Stickymonger. The work is an eight-color screen print on Somerset Velvet White 300 gsm paper and retails for €700 EUR (approx. $848 USD). Purchase a print now on Avant Arte's website.
Last February, Stickmonger launched one of her largest solo exhibitions one of her most in Dubai's emerging Four You Gallery. Titled "LONESOME PLANET," the sizable presentation featured the artist's first large-scale sculptures depicting her surrealist female subjects and otherworldly creatures. Moreover, the artist unveiled a selection of dreamlike paintings made using water-based spray paint that explored themes of innocence, anxiety, and human relationships. Follow Stickymonger on Instagram to stay updated on her latest projects.
Elsewhere in art, Centre Pompidou will close for almost four years following extensive renovations.
Source Credit: Images and content by . See the original article here - https://hypebeast.com/2021/1/stickymonger-obsession-no-joke-avant-arte-print-edition-release