26 Jul

Simon de Pury Highlights Top Design Talents, and Other News – SURFACE

Source Credit:  Content and images from Surface Magazine by .  Read the original article - https://www.surfacemag.com/articles/de-pury-create-design-architecture-auction/

DESIGN DISPATCH
Our daily look at the world through the lens of design.

July 26, 2023
The Design Dispatch offers expertly written and essential news from the design world crafted by our dedicated team. Think of it as your cheat sheet for the day in design delivered to your inbox before you've had your coffee. Subscribe now.
Have a news story our readers need to see? Submit it here
Simon de Pury Highlights Top Design Talents
Today marks the first day of "Create – 21st Century Architecture and Design," the latest online auction hosted by Simon De Pury, known as the auction world's "Mick Jagger." It channels the multihyphenate's passion for architecture and design into a veritable showcase of today's top talents, ranging from established names like Rick Owens and Ron Arad to up-and-comers like Ifeanyi Oganwu. Three percent of proceeds will be put aside to support MoMA's Architectural and Design Department, the first curatorial department of its kind. Among the highlights are a mirror-polished aluminum Trilobal table by Ross Lovegrove, bronze Boudoir Ekorce candleholders by Ingrid Donat, and a set of Sea Anemone lamps by Pia Maria Raeder. —Ryan Waddoups
Germane Barnes completes a poignant installation honoring Emmett Till in Chicago.
Chicago nonprofit organization Blacks in Green commissioned Germane Barnes, founder of Studio Barnes, to create an installation titled Be Careful, I Always Am to honor what would have been Emmett Till's 82nd birthday. The installation, unveiled on July 23, accompanies exterior renovations to Till's childhood home, which will serve as a cultural house museum after restoration efforts finish in 2025. The three-floor scaffold installation incorporates yellow and red segments, representing Till's favorite comic series, Superman, along with archival texts, conveying the tragedy and importance of Till's story.
LVMH has secured a historic sponsorship deal with the Paris 2024 Olympic Games.
LVMH has made significant moves to solidify its position in the sports and fashion partnership realm. The conglomerate announced a historic sponsorship deal with the Paris 2024 Olympic and Paralympic Games, with Louis Vuitton, Dior, Berluti, Möet Hennessy, and Chaumet playing pivotal roles. As sports become more culturally relevant and offer opportunities beyond traditional advertising, LVMH's brands are using sports as a front in their engagement strategies. With a reported investment of up to 150 million euros ($166 million), this venture could be a major success for Antoine Arnault, the group's head of communications.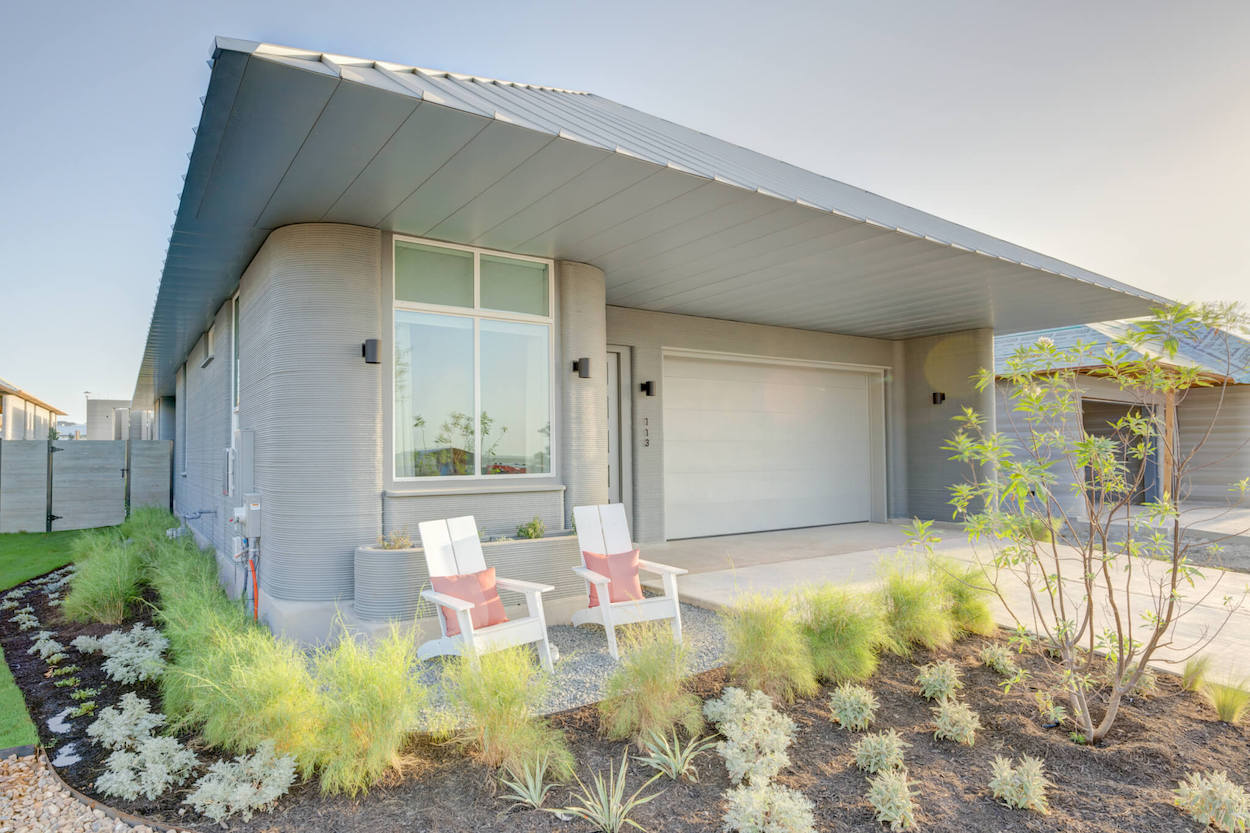 ICON and BIG complete their first model home at Wolf Ranch in Georgetown, Texas.
3D printing company ICON recently opened its first model home in Georgetown, Texas, for the Bjarke Ingels Group–designed single-family development as part of Wolf Ranch. All 100 homes in the development are 3D-printed with a concrete polymer called lavacrete, marking an attempt at a modern-day Levittown. The homes are being pitched as operationally efficient, offering all-weather photovoltaic roof panels and minimal on-site construction waste. While ICON's technology and construction process are innovative, the overall suburban layout and urban form of the development remain familiar.
The Biden Administration announces a $90 million plan to upgrade building codes.
The Biden Administration has allocated $90 million in competitive awards to support 27 projects aimed at improving energy efficiency, resilience, and overall building performance across different states and cities in response to climate change. The funds are taken from the 2021 Bipartisan Infrastructure Law, and U.S. Secretary of Energy Jennifer M. Granholm emphasized the importance of cutting emissions and ensuring energy-efficient buildings as part of President Biden's climate crisis plan. The initiative aims to modernize building codes and promote cleaner and healthier communities while also addressing workforce needs for implementing new standards at the state and local levels.
In response to a UN report, Saudi Arabia has denied any Neom human rights abuses.
Saudi Arabia has issued an official response to a United Nations Human Rights Council report criticizing death sentences for three men connected to the Neom mega project. The response from the Kingdom of Saudi Arabia rejected the claim that the men were sentenced to death for criticizing evictions but asserted they were terrorists associated with organizations Daesh and Al-Qaida. The 27-page letter outlined the accusations against the men, who were part of the Huwaitat tribe, stating they were convicted of various terrorist offenses, with the death sentences currently pending before the Supreme Court. The Neom project has faced criticism for forced evictions and sustainability concerns.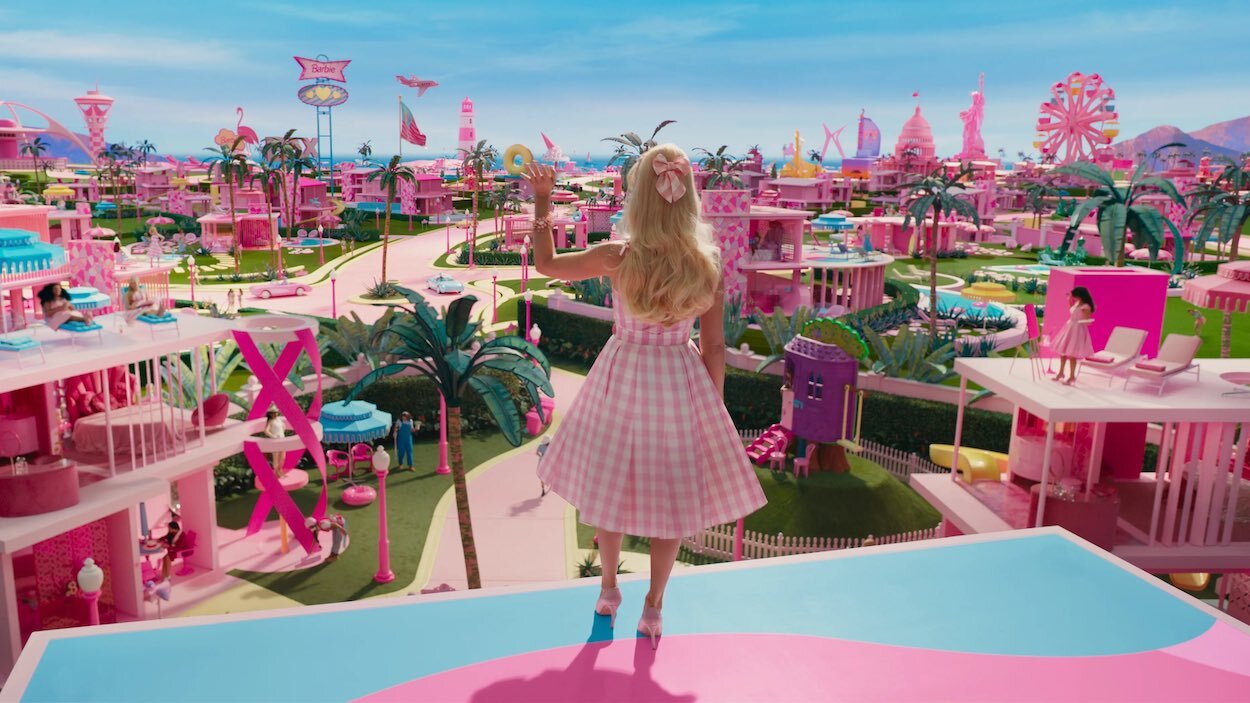 Today's attractive distractions:
NYC Bodypainting Day transformed all types of bodies into a public canvas.
The Barbie movie is projected to generate $14 million into the doll industry.
Neopets is ready for a revival—this time, without NFTs or the metaverse.
Condoms may be the next consumer product to receive the DTC treatment.
Source Credit:  Content and images from Surface Magazine by .  Read the original article - https://www.surfacemag.com/articles/de-pury-create-design-architecture-auction/