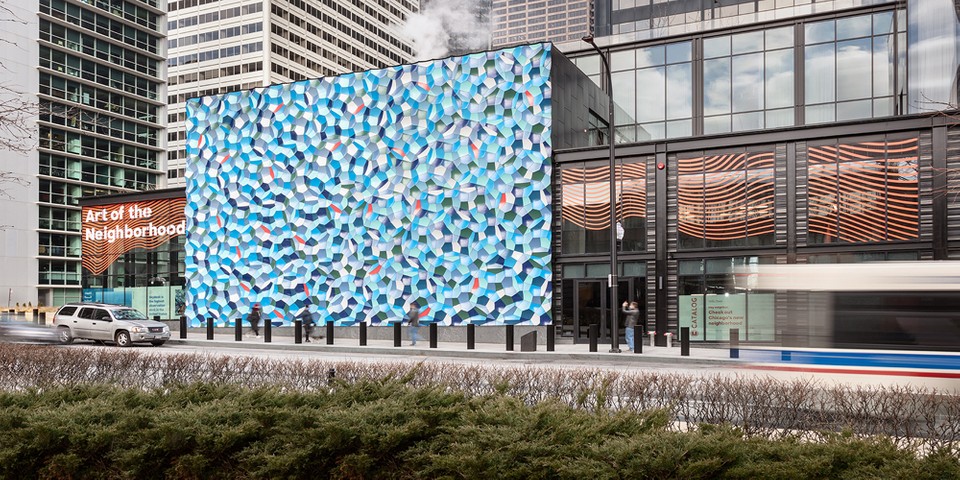 27 Jan

Olafur Eliasson's 'Atmospheric Wave Wall' Is Made of 1,900 Metal Tiles

Source Credit: Images and content by . See the original article here - https://hypebeast.com/2021/1/olafur-eliasson-atmospheric-wave-wall-eq-office-chicago

https://image-cdn.hypb.st/https://hypebeast.com/image/2021/01/olafur-eliasson-atmospheric-wave-wall-eq-office-chicago-tw.jpg?w=960&cbr=1&q=90&fit=max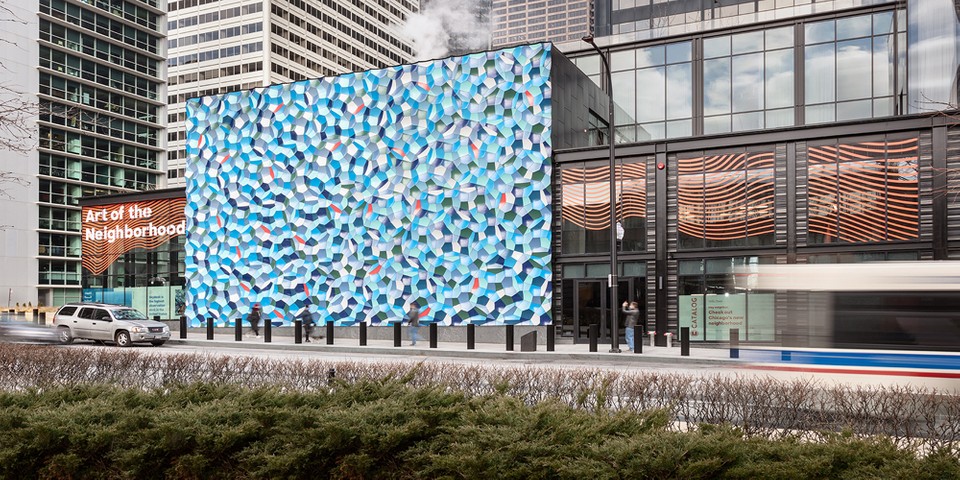 Olafur Eliasson recently unveiled a new cultural landmark at the iconic Willis Tower in Chicago, Illinois. Dubbed Atmospheric Wave Wall, the massive 30 by 60 feet installation was inspired by the beauty of Lake Michigan. Eliasson spent years developing the sprawling work which is made of 1,900 metal tiles. It's the first work of art to be publicly displayed in Chicago. The renowned Danish-Icelandic artist collaborated with EQ Office to conceptualize the piece.
"Chicago is home to some of the world's most iconic and beloved public art, so it is a thrill to welcome this new installation by renowned artist Olafur Eliasson to the downtown landscape," said Mark Kelly, Commissioner of the Chicago Department of Cultural Affairs and Special Events. "Inspired by our own Lake Michigan, Atmospheric wave wall will entice and engage residents and visitors alike—sparking much needed delight in our shared public spaces."
The EQ Office at the Willis Tower is currently in the final stages of a more than $500 million USD renovation project. Eliasson's work transformed the tower into " a welcoming urban destination that energizes visitors, locals and building tenants," as per a statement. "The Tower's larger Art of the Neighborhood initiative, which includes 'Atmospheric Wave Wall,' is an element helping EQ further its mission of creating workplace destinations that energize and inspire people."
Eliasson specializes in creating sculptures, painting, photography, film, installation and digital media that are motivated by his interested in perception, identity, and community. His studio practice consistently engages the public through a number of architectural projects, inventions in public spaces, arts education and climate action. Get a closer look at the Atmospheric Wave Wall in the slideshow above.
In other art stories, Stickymonger recently released a new limited edition print with Avant Arte called Obsession, No Joke.
EQ Office
222 S Riverside Plaza #2000
Chicago, IL 60606
Source Credit: Images and content by . See the original article here - https://hypebeast.com/2021/1/olafur-eliasson-atmospheric-wave-wall-eq-office-chicago