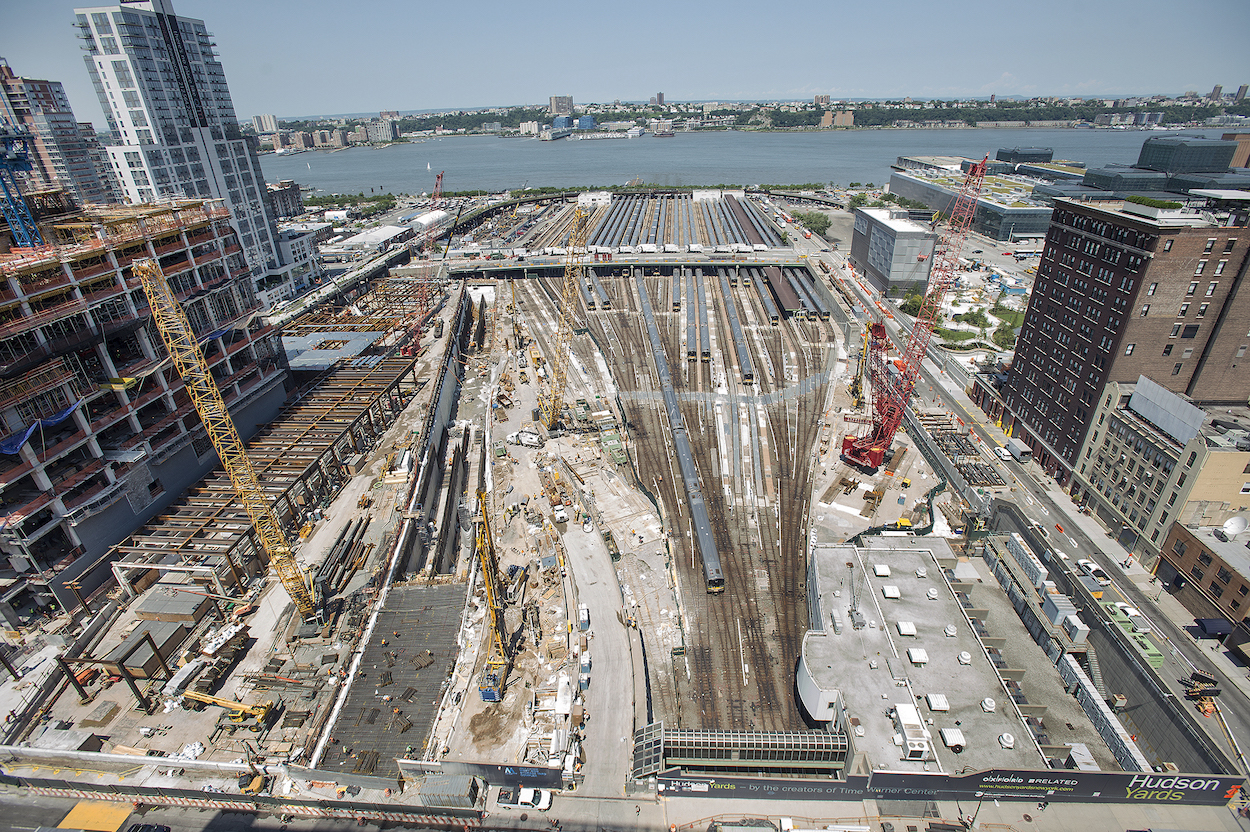 28 Jan

New York's Gateway Program May Receive Funding Under Biden, and Other News

Source Credit: Images and content by Surface Media. See the original article here - https://www.surfacemag.com/articles/new-york-gateway-program-funding-biden-other-news/

https://images.surfacemag.com/app/uploads/2021/01/28032841/new-york-gateway-tunnel-project.jpg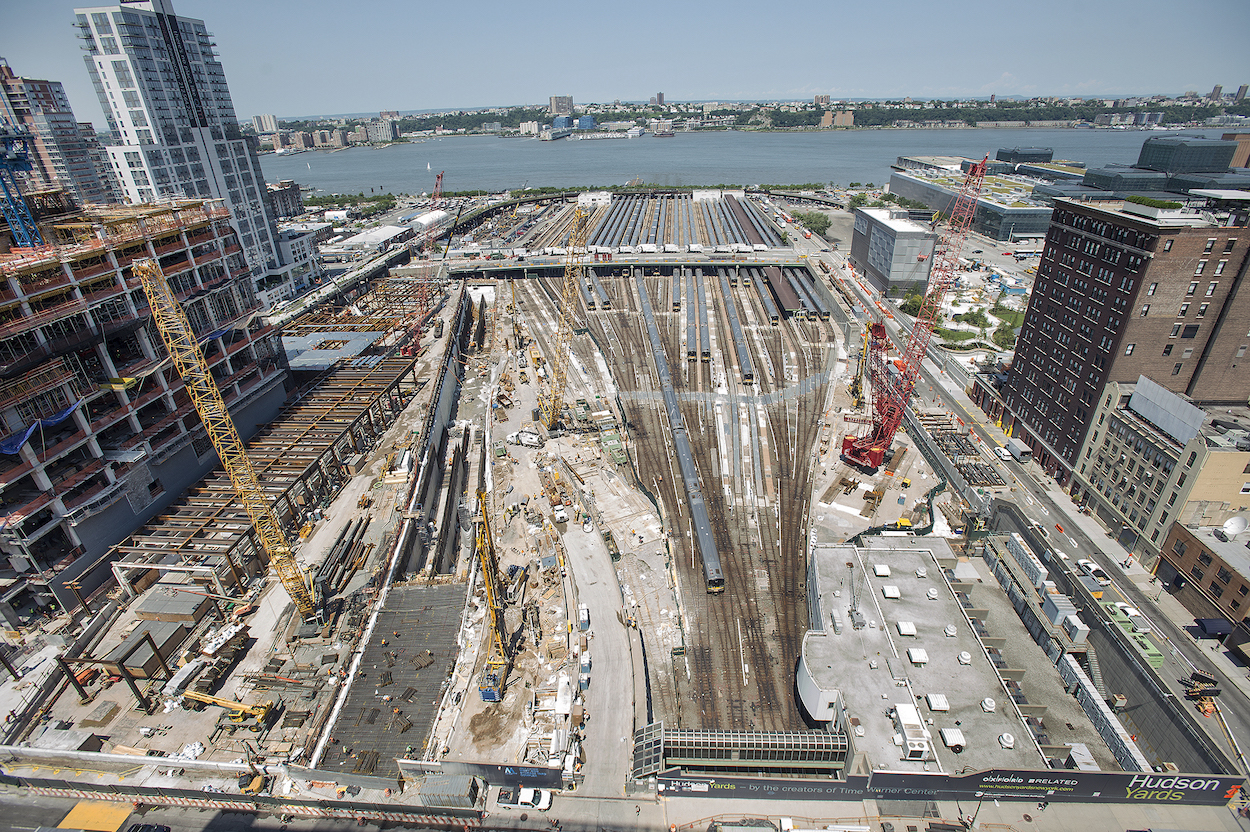 Construction of a future Gateway Program tunnel at Hudson Yards in Manhattan, 2014 …
The Design Dispatch offers expertly written and essential news from the design world crafted by our dedicated team. Think of it as your cheat sheet for the day in design delivered to your inbox before you've had your coffee. Subscribe now.
Have a news story our readers need to see? Submit it here.
New York's long-awaited Gateway tunnel project may soon receive necessary funding.
There's a newfound glimmer of hope that the highly anticipated Gateway Program will receive funding under the Biden administration. The massive $30 billion infrastructure project, which would expand and modernize Amtrak's Northeast Corridor rail line in and around New York City and New Jersey, entails repairing the century-old North River Tunnel while building an $11.6 billion tunnel under the Hudson to increase capacity between Penn Station and New Jersey. The project, which was stuck in purgatory under the Trump administration, is more likely to move forward under Biden, a self-avowed Amtrak enthusiast. The Gateway Program Development Corporation aims to complete the new tunnel by 2028.
Senate Majority Leader Chuck Schumer (D-NY) said he is working closely with Secretary of Transportation nominee Pete Buttigieg to secure $12 billion for the project, as well as approving a Manhattan congestion pricing scheme that will help fund other infrastructure projects. "I told him it's important that he figure this out and break through the deadlock," Schumer reportedly told Buttigieg, "and he seemed very amenable and open to it. So I think we'll be okay."
TEFAF postpones its Maastricht edition to September and cancels its New York Spring show.
The coronavirus pandemic continues to disrupt the cultural calendar. Days after Art Basel postponed its marquee Basel fair from June to September, TEFAF Maastricht followed suit by delaying its May edition until the same month. The show will now run from September 11–19. Last year, the art fair faced a spate of Covid-19 cases among visitors, prompting the fair to shut down early after one exhibitor tested positive. TEFAF New York Spring, meanwhile, which was originally scheduled for May at the Park Avenue Armory and coinciding with Frieze New York, has been canceled and plans to return in 2022.
"The unpredictability and endurance of the pandemic has cast a new light on our work and our lives over the past year," Hidde van Seggelen, TEFAF's chairman, said in a statement. "We're confident our decision to postpone TEFAF Maastricht to September 2021 will create the opportunity for both a physical and online fair this year serving our community and the art world in the best possible and safest way."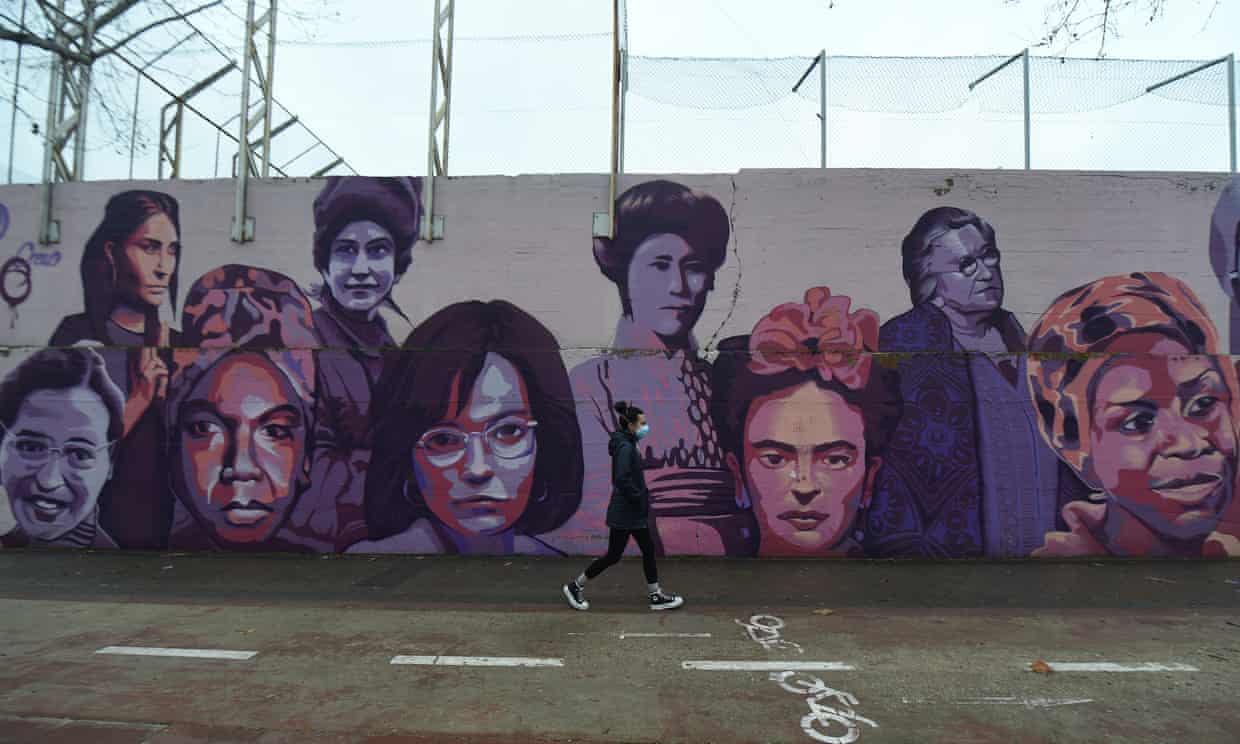 The mural in Madrid, which features images of Frida Kahlo, Nina Simone, and Rosa Parks …
In Madrid, a mural depicting feminist icons gets saved from a far-right removal attempt.
A mural in the Spanish capital city that depicts 15 pioneering women—including Frida Kahlo, Nina Simone, and Rosa Parks—has been spared by city councillors who fended off far-right attempts to have it expunged. Nearly 197 feet in length, the mural is marked with a rallying cry: "Your ability doesn't depend on your gender." Last week, the far right Vox party tried to have the artwork removed, claiming it featured a "political message" and should instead be replaced by a sports-related image.
The decision was not received well by locals, who protested the removal with an online petition that has garnered more than 55,000 signatures. On Tuesday, the left-wing Más Madrid party urgently asked the city council to protect the mural. Thanks to the support of the Socialist party and the center-right Citizens party, the removal was reversed and will stay in place for a little longer—that is until another mural to commemorate male and female Paralympians and their achievements will replace it at a later date.
The CTBUH's 2021 Awards of Excellence recognizes this year's best new skyscrapers.
The Council on Tall Buildings and Urban Habitat's annual Best Tall Building Award of Excellence has named this year's winners. Participating buildings were evaluated across five different height categories and three functions categories which include office, mixed-use, and residential/hotel. The shortlist includes One Thousand Museum in Miami by Zaha Hadid Architects, U.S. Embassy, London in London, UK by KieranTimberlake, and Mira in San Francisco by Studio Gang. Each finalist will now move on to compete for the prestigious title of "2021 Overall Best Tall Building Worldwide," which will be announced at the upcoming CTBUH 2021 Tall + Urban Innovation Conference in mid-May. See the complete list of award winners at the CTBUH awards site.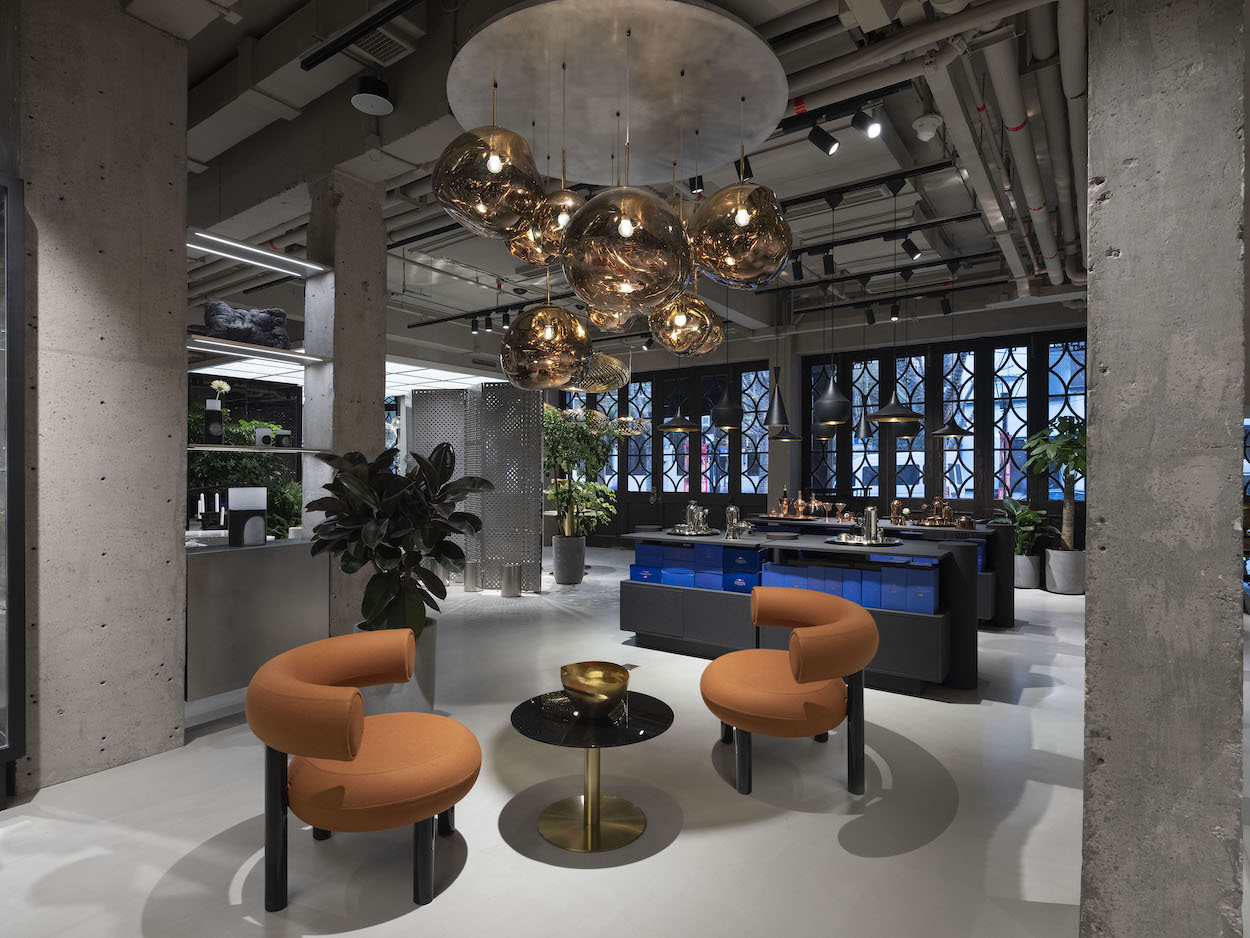 Tom Dixon's new hub in Shanghai …
Tom Dixon opens a showroom in Shanghai as a key component of its expansion in Asia.
Tom Dixon Studio has opened a hub in Shanghai as a key component of its expansion into the Asian market. Located in a traditional Chinese building in the fashionable Xintiandi district, the new showroom is surrounded by Shikumen architecture—a Shanghainese architectural style that blends traditional Chinese architecture and social behavior with elements of Western design. "China is one of our most important markets" Hans Hoegstedt, Tom Dixon Studio's CEO, said in a statement. "We searched for two years for this location with the intention to support China's design community."
For the design concept, the studio referenced the Shikumen buildings' century-long history with elements such as a main entrance gate made of double wooden doors, geometric wooden patterning on windows, and a central courtyard. Interiors reference Shikumen spatial principles by being arranged around a central hall and courtyard, with each room adjoining the next. The new hub marks Tom Dixon's third space in China following openings in Hangzhou and Beijing.
To prepare for its two-year renovation, the Frick moves to the old Met Breuer building.
In anticipation of the Frick's long-awaited $160 million renovation by Selldorf Architects, the beloved collection will temporarily relocate to the former Met Breuer building on Manhattan's Upper East Side. According to director Ian Wardropper, the move has been an opportunity "to rethink and reframe the collection," he tells Town & Country. Paintings, for example, will be rearranged by period and place for the first time, while furniture, Renaissance bronzes, Chinese and Japanese Porcelain, and Middle Eastern carpets will receive separate spaces.
Wardropper says the new arrangement will remind visitors that "the Frick is not just a painting collection"—around 80 percent of the museum's holdings comprise sculpture and decorative arts. When the renovation of the Beaux-Arts mansion—originally designed by Carrère and Hastings in 1914—finally wraps up, more exhibition space will allow visitors to peruse decorative art and paintings that had previously been sitting in storage.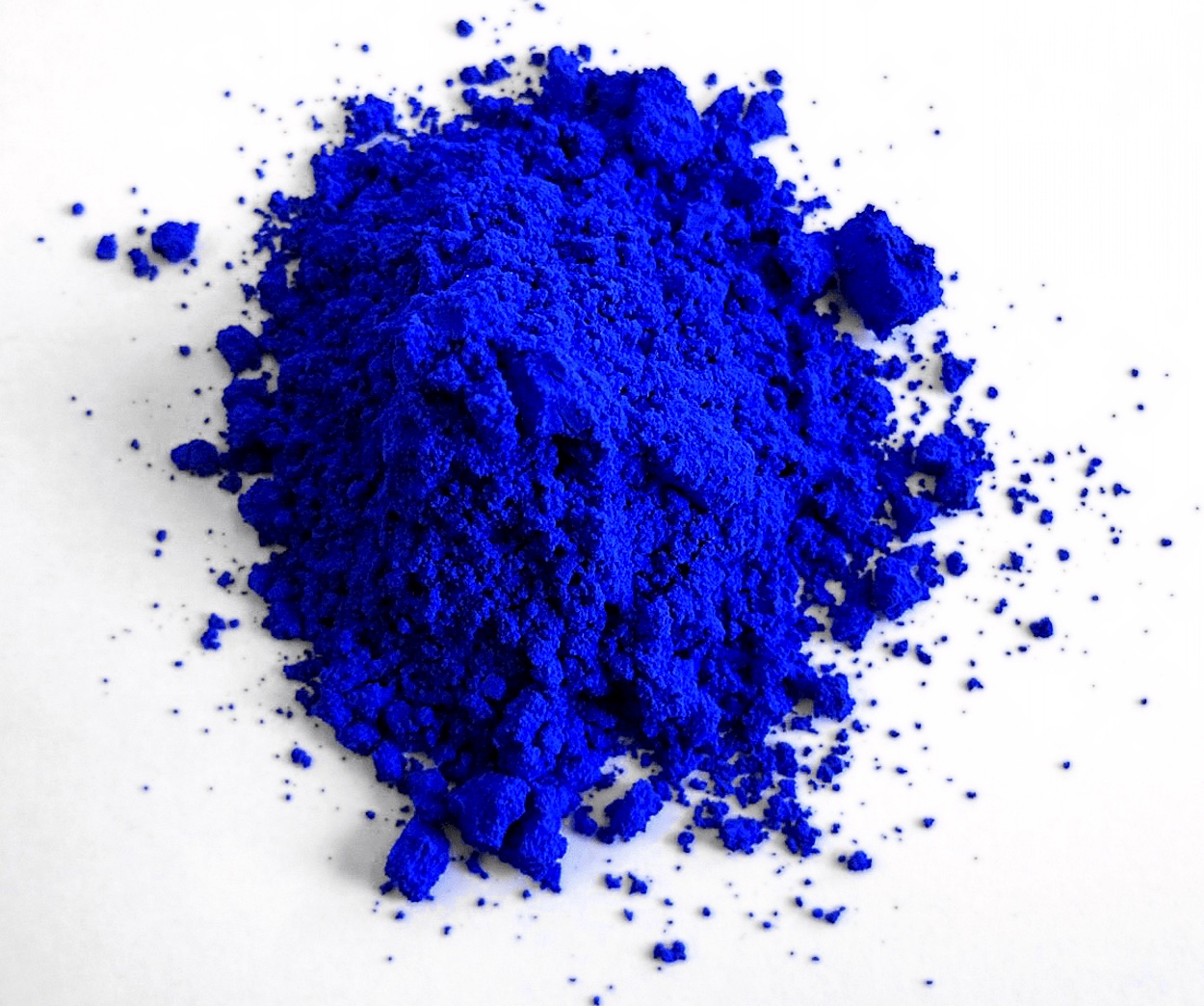 YInMn, a blue pigment created by Oregon State University scientists …
Today's attractive distractions:
Source Credit: Images and content by Surface Media. See the original article here - https://www.surfacemag.com/articles/new-york-gateway-program-funding-biden-other-news/