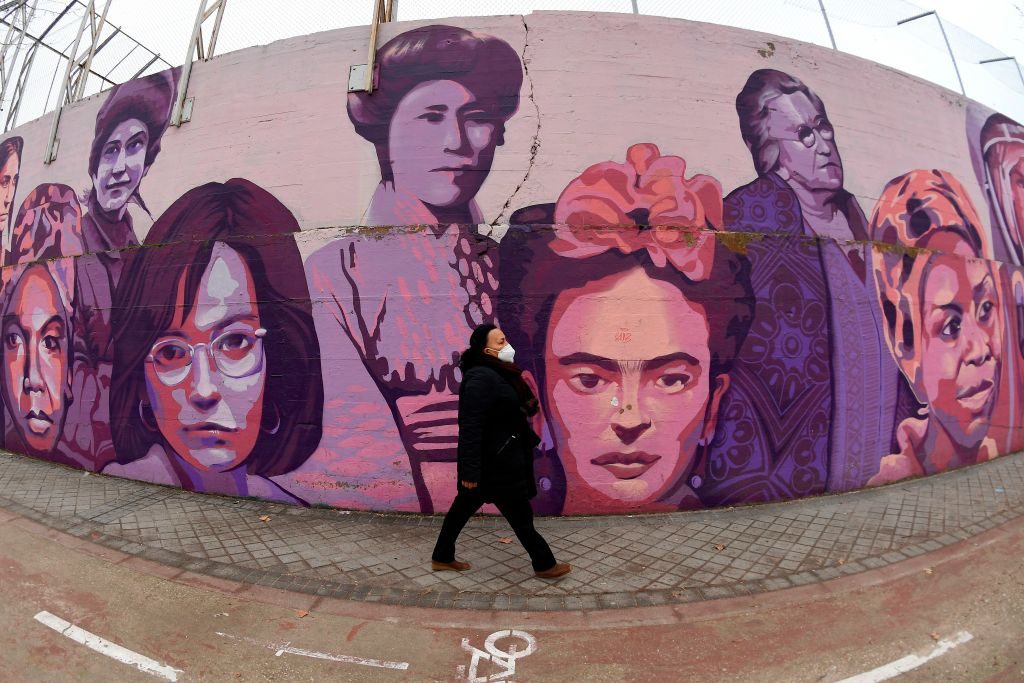 28 Jan

Art Industry News: 18 Highly Agitated Swiss Museum Directors Are Demanding an End to Museum Closures + Other Stories

Source Credit: Images and content by Artnet News. See the original article here - https://news.artnet.com/art-world/art-industry-news-january-28-2021-1940069

https://news.artnet.com/app/news-upload/2018/01/Sam_Keller_3_Matthias_Willi.jpg

Art Industry News is a daily digest of the most consequential developments coming out of the art world and art market. Here's what you need to know on this Thursday, January 28.
NEED-TO-READ
Swiss Museum Directors Agitate for an End to Lockdown – Nearly 20 museum directors in Switzerland have signed an open letter calling for an end to museum lockdowns in the country. The group argued that museums are essential for people's mental health, and that they have appropriate safety precautions in place. Signatories include the head of Kunsthalle Basel, Elena Filipovic, and the Beyeler Foundation, Sam Keller. (ARTnews)
Antony Gormley Opposes Highway Upgrade – Artist Antony Gormley says that improvements set to be made to the A1 highway near Gateshead would be "heartbreaking," as they would spoil the view of his monumental sculpture Angel of the North. The widening of the southbound highway has been approved as part of a £250 million improvement package, and a planning report concluded that it would "worsen" the view of the sculpture from the northbound lane, although authorities are trying to mitigate that issue. (Guardian)
Tania Bruguera and Other Activists Have Been Arrested in Havana – Artist Tania Bruguera and other activists from the Cuban group 27N have been arrested for taking part in a protest against the passage of Decree 349 in 2018, a law that forces artists to register with the government. The demonstrators were arrested outside the Ministry of Culture in Havana on Wednesday, where they had been invited to engage in a dialogue with culture minister Alpidio Alonso. Alonso was filmed during the protest knocking a journalist's cell phone out of his hands, and activists say they were attacked by police. (The Art Newspaper)
Sweden Will Build a Holocaust Museum – The Swedish government will open a long-planned Holocaust Museum in Stockholm in 2022. The news came yesterday to mark the International Day of Remembrance of the Victims of the Holocaust. "The murder, persecution and terrible suffering of the Jewish people, Roma, and millions of other victims of the Nazis has left an indelible scar across Europe," the country's prime minister, Stefan Löfven, wrote in an opinion piece in the Swedish daily Dagens Nyheter. "Although the killing did not take place on Swedish soil, Sweden both influenced and was influenced by what happened." (Dagens Nyheter)
ART MARKET
Modern Works Expected to Fetch $22 Million at Christie's London Sale – Highlights of Christie's two spring marquee sales in London include eight modernist works from a private French collection including a Calder and a Miró that are estimated to bring in at least £16 million ($21.8 million). The works will appear at the 20th-century art and Surrealist art evening sales, both taking place on March 23. (Art Market Monitor)
Christie's CEO on the Challenges of the Pandemic Era – Christie's chief executive Guillaume Cerutti says the auction house has taken the disruption of the pandemic as "an opportunity to stop doing things simply because they had always been done that way," and expects the erosion of departmental categories and the growth of online sales to continue this year. The auction house also entered into new partnerships with galleries on private sales and with art fairs such as 1-54 in 2020, which he expects to see more of in 2021. This year, he says the auction house expects London to remain a major art market hub, but clearing customs "could become a deterrent for non-U.K. European sellers." (ARTnews)
Don't Miss Your Chance to Bid on Artnet Auctions' Contemporary Editions – Closing today, Artnet Auctions' first Contemporary Editions sale of the year offers a selection of over 30 works by historic, contemporary, and emerging artists. Highlights from the sale include a rare-to-market complete set of 10 Chairman Mao prints by Andy Warhol (estimated at $800,000 to $1.2 million), as well as a complete set of Jean-Michel Basquiat's most desirable and collectable prints, Head, Per Capita, Ernok, and Rinso (estimated at $250,000 to $350,000). (Artnet Auctions)
COMINGS & GOINGS
Lekgetho Makola Named CEO of Javett Art Centre – Lekgetho Makola has been named chief executive of the Javett Art Centre at the University of Pretoria in South Africa. Makola, who will take up the role in February, is an international Ford Foundation fellow for social justice and has worked at institutions including the Durban Art Museum and the Robben Island Museum. (South African Art Times)
Art Cologne Has Been Postponed – Art Cologne will now take place from November 17 through 21, instead of in April. (Monopol)
Gallery Weekend Beijing 2021 Postponed to April – Gallery Weekend Beijing has also been pushed back, and will now take place from April 27 through May 2. (Press release)
FOR ART'S SAKE
PST 2024 Receives Grants for Art and Science-Themed Edition – The Getty Foundation is giving out more than $5 million in research grants to 45 Southern California institutions taking part in "Pacific Standard Time: Art x Science x LA" in 2024. The program of exhibitions and events will explore the intersection of art and science. (LA Times)
Spain's Feminist Mural Saved from Far-Right Threats – A feminist mural in Madrid depicting 16 pioneering women from Frida Kahlo to Nina Simone has been saved after city authorities quashed efforts by a local far-right party to have it removed. A motion to protect the mural submitted by the leftwing party Más Madrid passed with crossparty support following widespread protests against the far-right party Vox's efforts to remove it. (Guardian)
Follow artnet News on Facebook:
Want to stay ahead of the art world? Subscribe to our newsletter to get the breaking news, eye-opening interviews, and incisive critical takes that drive the conversation forward.
Source Credit: Images and content by Artnet News. See the original article here - https://news.artnet.com/art-world/art-industry-news-january-28-2021-1940069